Mozoo will be speaking at IAB Engage 2017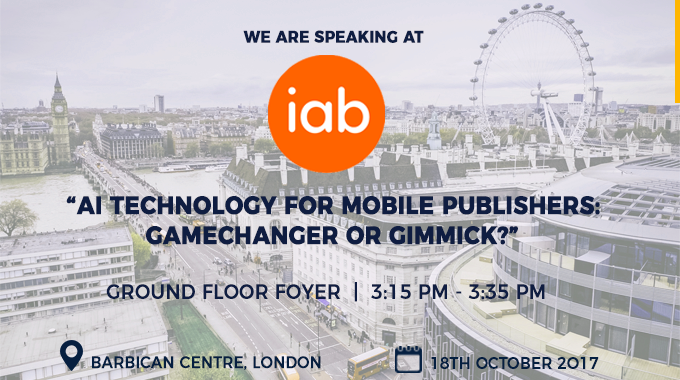 As a proud sponsor of the IAB, Mozoo will be speaking and exhibiting at IAB Engage 2017. This annual event will look at how the most innovative brands currently use digital technologies to deliver the best communications in the industry, as well as discussing the future of advertising technology.
Join us on 18th October 2017 at Barbican Centre, London.
Our GM UK & SVP Global Demand Partnerships, Farzad Jamal will take to the stage and deliver a talk entitled:  'A.I. Technology for Mobile Publishers: Gamechanger or Gimmick?'
Everyone is talking about A.I, but how much genuine impact does it really have on our industry? Listen to Farzad's talk at 3.15pm at the ground floor foyer to find out.
Why not book a meeting with one of our Mozoo Experts during the event?
To find out more, click here: