AppsFlyer positions Surikate in the TOP 20 of the best user retention solutions on iOS
The AppsFlyer Performance Index ranking the best media sources in mobile advertising is back! This index offers app marketers reliable insights on retention and scale, showing them how and where to allocate their marketing spend.
Surikate is ranked again among the Top 20 of the best user retention solutions on non-gaming iOS in Europe.
Covering more than 4 billion installs worldwide, the H1 2016 edition includes global and regional data by platform, divided into gaming and no-gaming.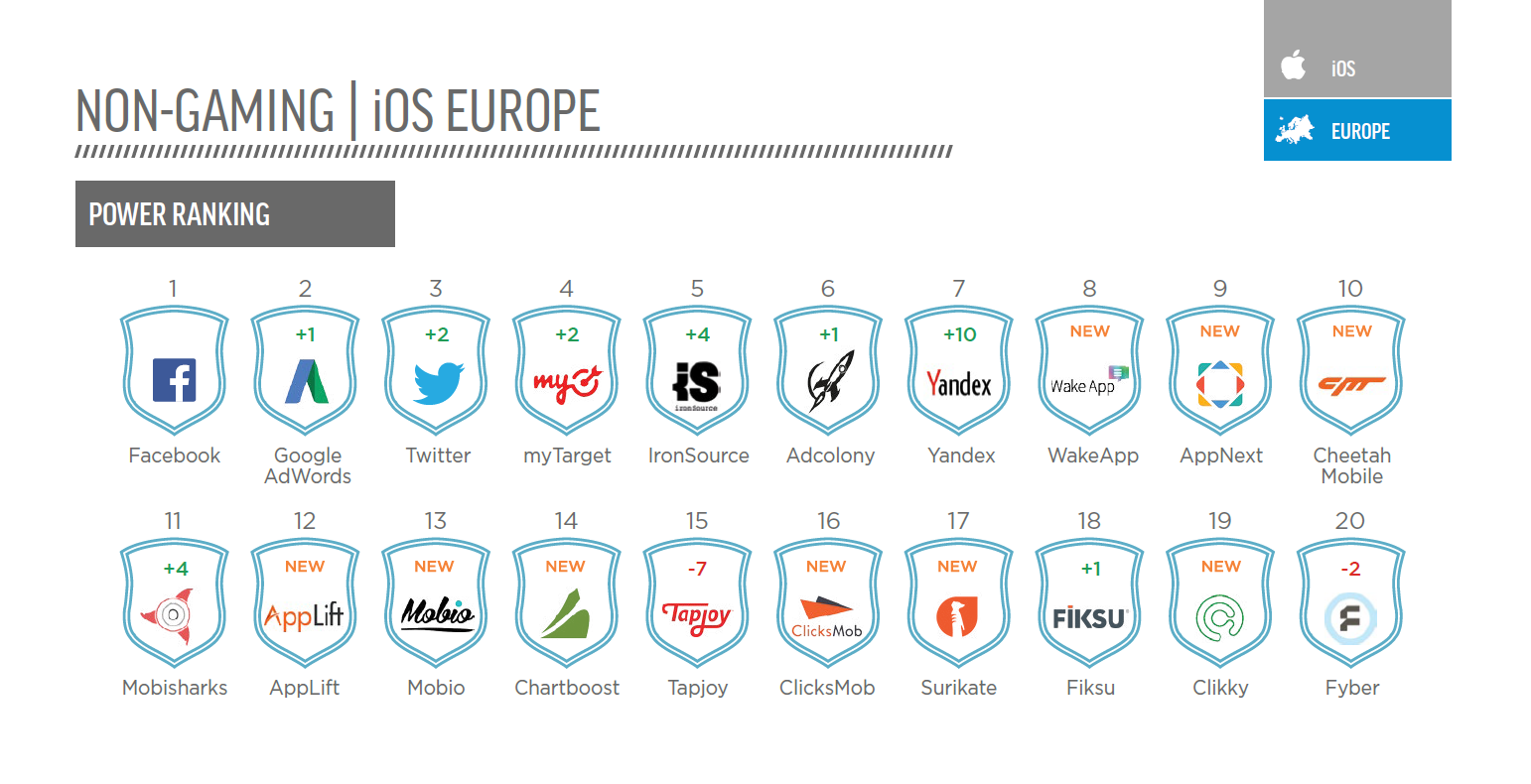 Facebook maintains its #1 position in the power rankings across all platforms and regions thanks to unmatched scale and a consistent top five global retention position.
Click here to download the whole AppsFlyer Performance Index.