Mozoo joins an all star industry panel at the Modern Marketing Summit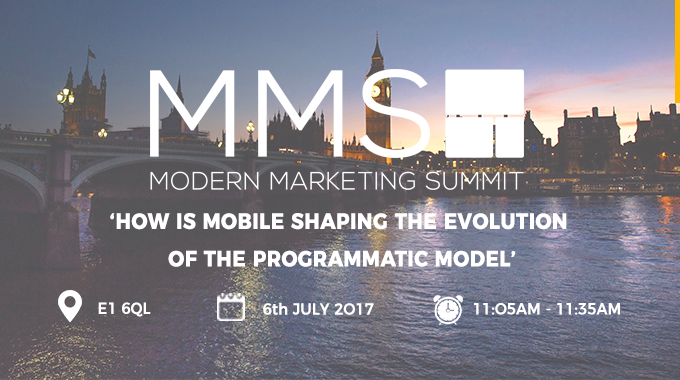 On Thursday 6th July 2017, Mozoo will be attending and speaking at the Modern Marketing Summit; an important event which brings together inspiring leaders from the mobile industry for lively debates, one-to-one meetups, deep dive workshops and their famous alfresco street food. The world's top brands, agencies and publishers congregate to talk all things mobile. Straight out of Mozoo HQ, our Head of Programmatic Business Development Fabien Couasnon, will be appearing on an important panel, adding value and opinion to a highly prevalent topic within mobile, namely: 'How is mobile shaping the evolution of the programmatic model'. Fabien will be joined by an expert panel including Chris Childs, Managing Director at TabMo, Jeannine Klein, Head of Display and Programmatic at Totallymoney.com and Ben Phillips, Global Head of Mobile at MediaCom.
The Summit will be held at The Old Truman Brewery, London, E1 6QL.
Please join us at the main stage from 11:05am – 11:35am to witness this exciting discussion.
Connect with us and book a meeting with these Mozoo Experts attending the event:
For more information on the event please click here.