Mozoo will be speaking at Appdays 2017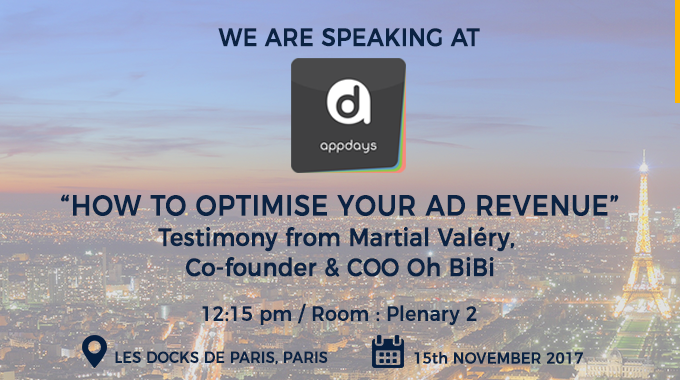 As a proud partner of Appdays, Mozoo will be speaking and exhibiting at their 2017 event in Paris. AppDays is a French conference for app publishers and app developers. The focus is on 'succeeding in mobile' – so attendees can expect to hear talks and discussions about technology, mobile UX, marketing, and monetization.
Join us on 15th November 2017 at Les Docks de Paris.
Our CEO & Founder, Jules Minvielle along with Martial Valéry, Co-founder & COO Oh BiBi, will be speaking on the main stage, on the topic of:  "How to optimise ad revenue for your mobile app". Listen to our talk at 2.15 pm at the Plenary 2 to find out more.
Why not book a meeting with one of our Mozoo Experts during the event?
To find out more, click here: