Surikate in the Top Position of the Appsflyer Power Ranking Report in France.
Surikate is ranked again among the Top 15 of the best user retention solutions on non-gaming Android Global.
This ranking presented at the MMA Forum in Paris, offers mobile marketers reliable insights on retention and scale, as well as notable differences between both platforms iOS and Android.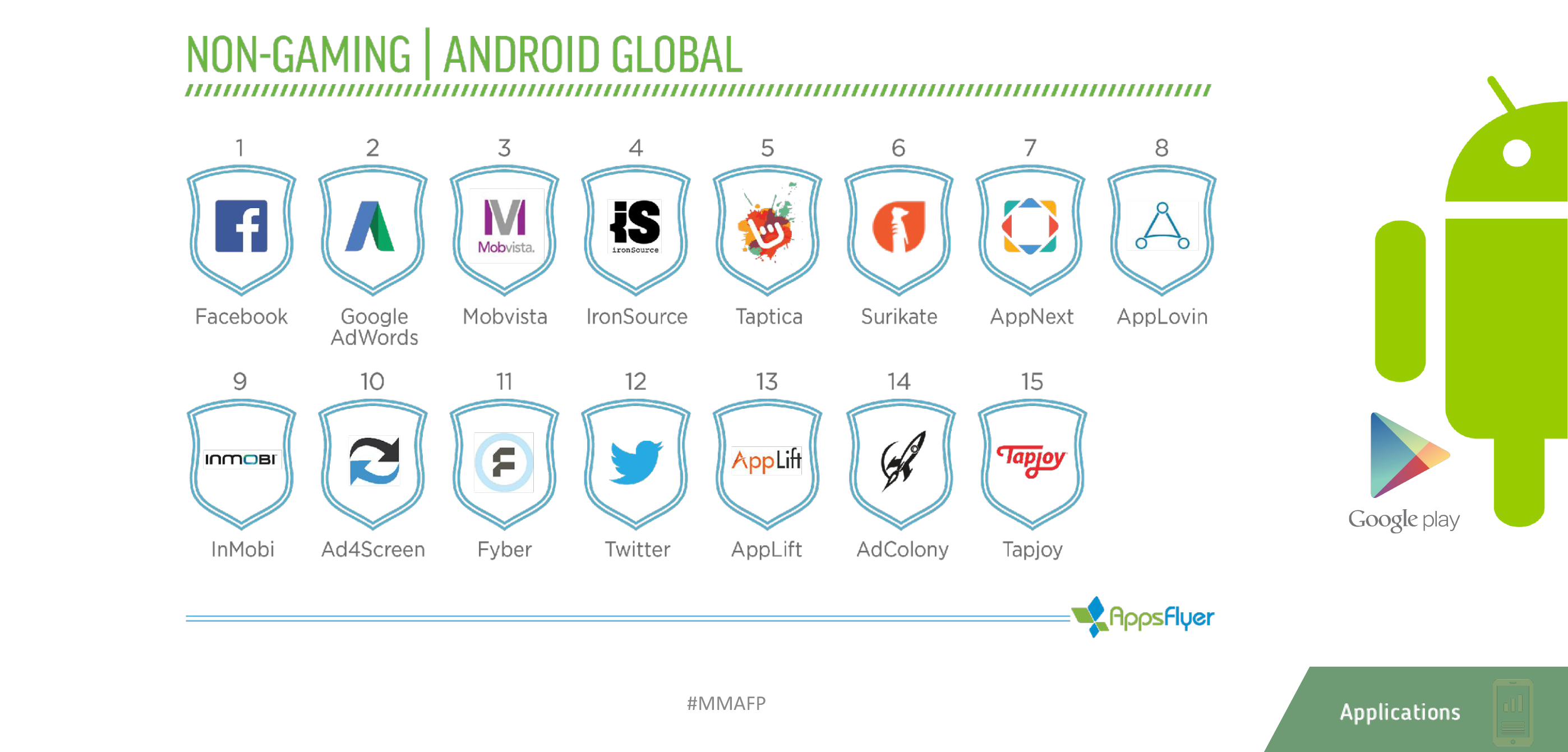 Facebook and Adwords maintain the first positions in the power rankings across all platforms thanks to unmatched scale and a consistent top five global retention position.