The PwC / Internet Advertising Bureau UK Digital Adspend report shows mobile display overtakes PC for first time
The IAB's latest digital advertising spend report which includes online, mobile and tablet, showing details of H1 2016 is now available.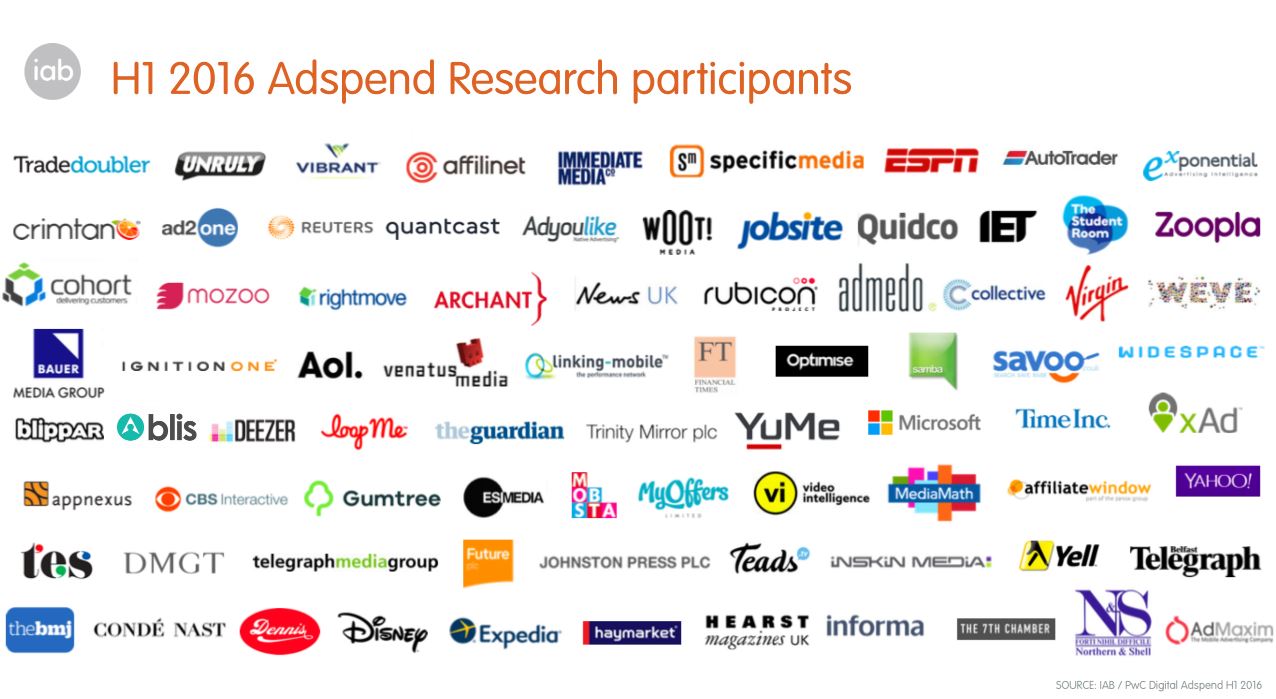 The figures show how the amount spent on mobile display ads (£802 million) overtook that of PC and tablet display (£762 million) for the first time. This significant development reflects the rapid growth of time spent on smartphones. Total mobile ad spend, including search and classifieds, increased by 56.1% in the first half of 2016. Consequently, 36p in every £1 spent on digital advertising now goes to mobile, up from 4p just five years ago.
Content and native advertising spend – which includes 'advertorials' and ads in social media news feeds – increased 29% to £451 million.
Consumer goods spent the most on display ads
Consumer goods brands – such as food, toiletries and clothing – are the biggest display advertisers (e.g. banners and video), responsible for 18.3% of spend, followed by travel & transport (16.4%) and automotive (11.7%).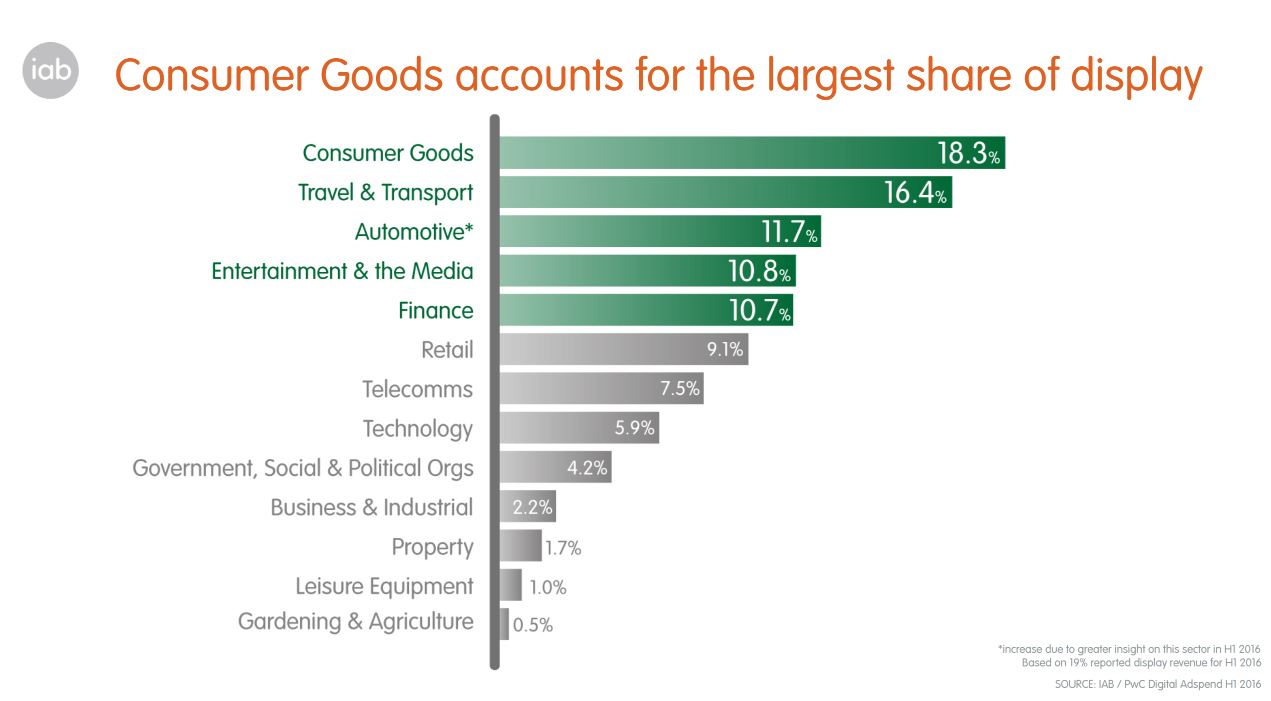 Read the whole report here.