Mozoo Featured as a 2015 Top Advertising and Mobile Marketing Agency
This article was written by Ryan Stevens, Senior Analyst at Clutch.co.
Recently, Mozoo was featured highly among other Marketing Agencies by independent research firm Clutch. Clutch is based in Washington, DC and has the most extensive research coverage on digital marketing agencies. Their research algorithm took into account many things: our previous work, our client base, and our proven ability to deliver on past marketing, digital strategy, and advertising projects.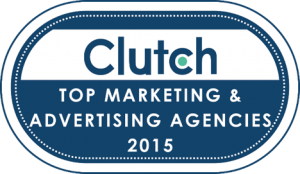 Our inclusion in the Marketing and Advertising segment is driven by our strong focus on mobile marketing and strategy. We were additionally recognized as a leader specifically among Mobile Marketing Companies. With our client references and the other factors considered, we were mapped against the other agencies with only the top performing agencies making the Leaders Matrix.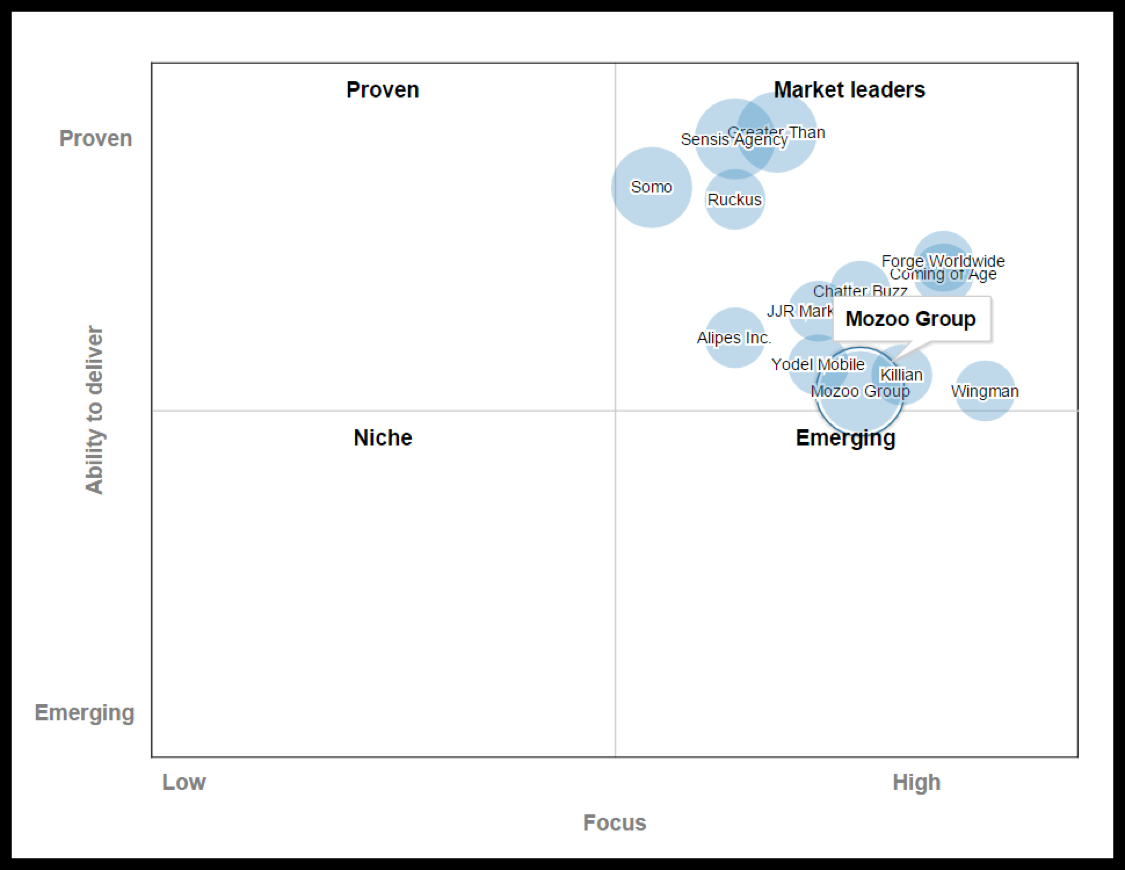 The external recognition for our work is great but the best part of the process were the interviews Clutch conducted with our clients. Clutch spoke with three of our clients, a summary from a large client of ours is below: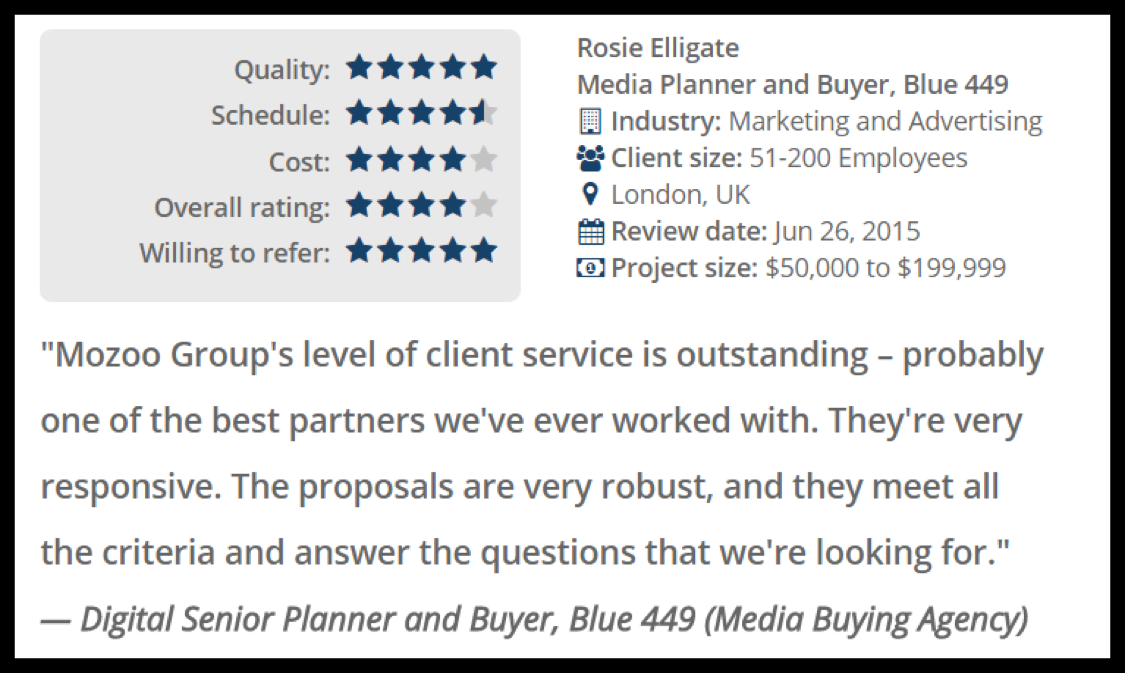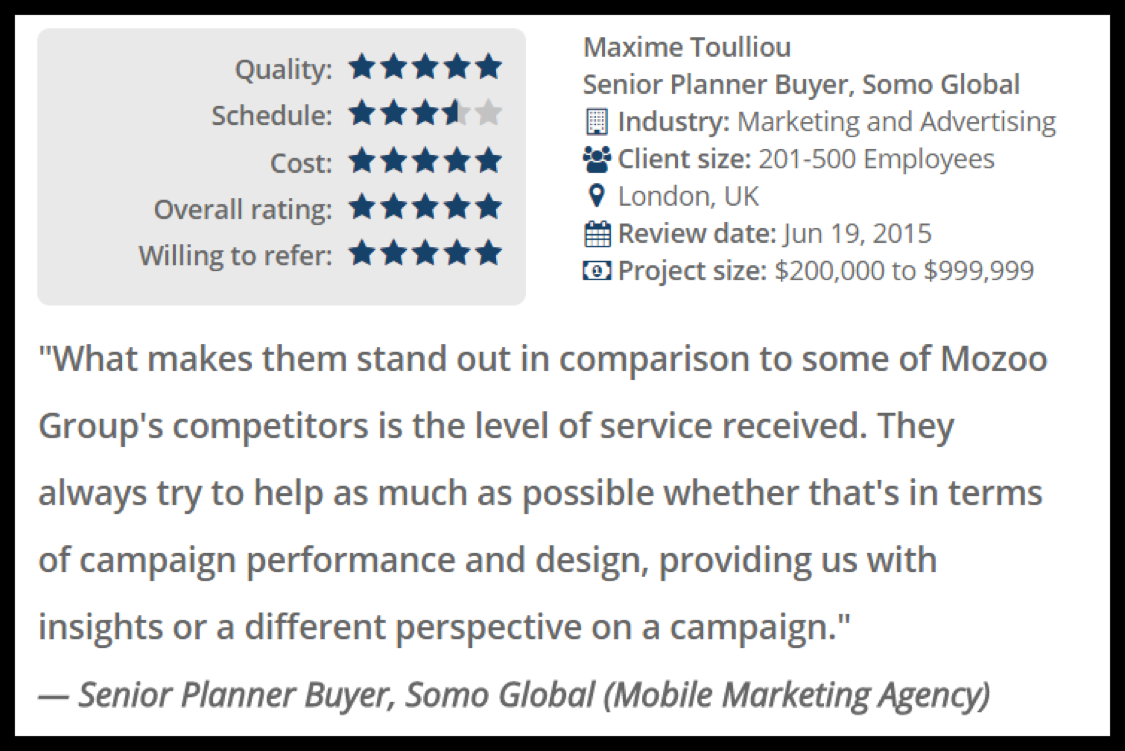 Mozoo is always happy to see our clients say great things about us and it reinforces the fact that Mozoo is committed to providing tailored end to end mobile solutions to our clients.
To learn more about how we were evaluated or to read all of Mozoo's Reviews check out Clutch.