Mozoo wins the pass "French Tech"!
This year (2015), Mozoo has been recognised by "La French Tech" and is now part of this family.
"La French Tech" refers to all the people working for or with French startups , in France or abroad. This ecosystem is made up of entrepreneurs, obviously, but also investors, engineers, designers, developers, associations, bloggers, media, big companies, and government agencies… All the players who are working towards startups' growth and international promotion.
For some years now, French Tech have as a group shown incredible dynamism, driven by a new generation of entrepreneurs, investors, engineers, designers, and other talented people.
Mozoo is really proud to be a French Tech member!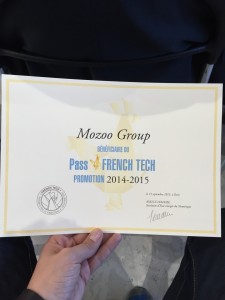 If you want to know more about "La French Tech": http://en.lafrenchtech.com/