Surikate is part of the TUNE CPP
We are pleased to announce that Surikate, the performance arm of Mozoo Group, is now a Tune Certified Partner! Tune is one of the well-known mobile attribution solution. The TUNE® Certified Partner Program is composed of integrated advertising partners who are committed to upholding unbiased, trustworthy standards in mobile marketing. With this program, TUNE plays an important role in making our industry more transparent by connecting marketers with advertising partners that adhere to certification standards spanning technical integration, engagement, and compliance.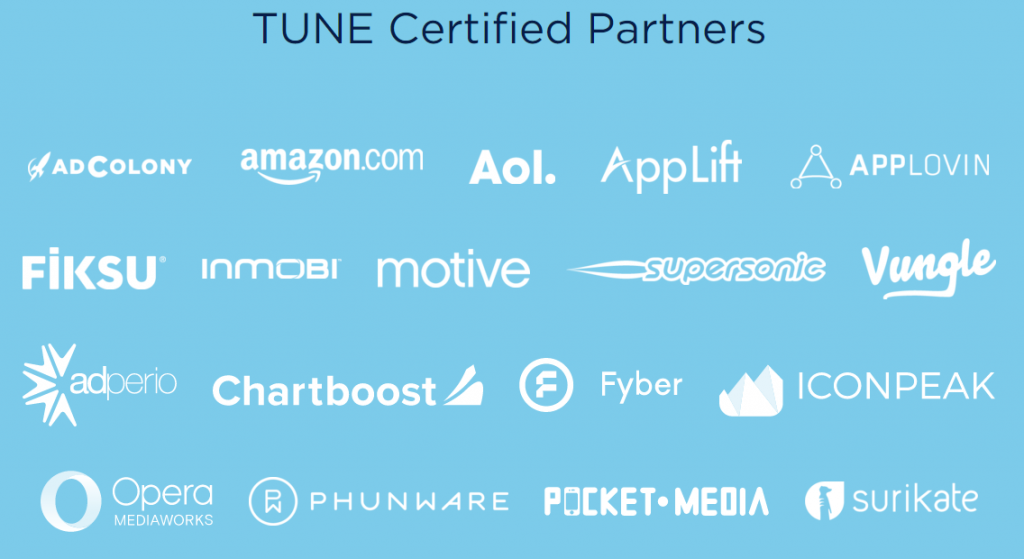 We are really proud that Surikate is on the second release of Certified Partners as it stands alone as the first program to formally establish, communicate, and report on best practices for the mobile advertising industry.  Surikate is a Mobile Performance specialist, working on User Acquisition, Engagement & Retention. We have now offices & teams in London, Paris, Hong Kong & San Francisco.